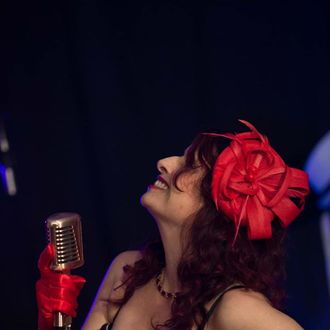 Lisa Arce
Vocals, Frontwoman
Lisa loves blending music, history and fashion! Her 1940s and 1960s shows feature her agile and versatile power vocals and her high energy performances, as well as glamorous, colorful fashions. Lisa has been singing and performing since she was a teen, and has continued to sing and front a variety of musical ensemble's for the last 25 years in many venues across the U. S. She excels at blending music, fashion and the era to bring music of the past alive! Her high energy, sassy style on stage enables her to credibly perform many different genres and styles of music.  Lisa also writes original music and will be releasing new singles, including a 1940s style original swing song coming soon.  Lisa also currently performs power duets with partner, Johnny Nale, a renowned singer/songwriter.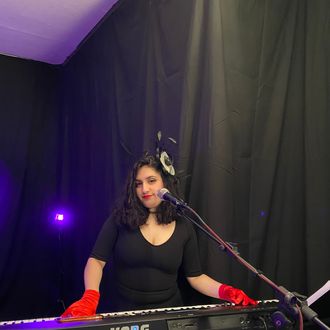 Ava Lenore
Keys, Vocals
Ava, daughter of Lisa and musician Nelson Arce, is a multi-instrumentalist and vocalist. She has been performing professionally in pop and rock bands since she was 14. As a multi instrumentalist, Ava not only plays keys but also tenor and alto saxophone, ukulele, guitar, bass, and never misses an opportunity to pick up an instrument and explore it. Ava is also a lead vocalist, with agile beautiful vocals and an excellent year for harmonies.  Ava recently was accepted as a Korg teen artist and is working on her first three singles!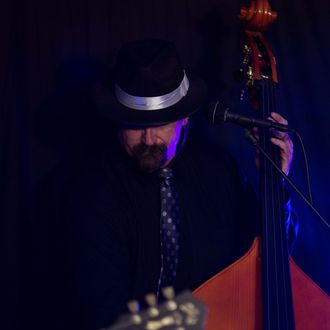 Johnny "Nale" Nagle
Bass, Vocals
 Johnny Nale is a songwriter, vocalist, guitarist, and bassist.  Known mainly throughout the industry for his powerful vocals, he has been fortunate to collaborate with some of the best support musicians in the industry, including Steve Ferrone, Liberty DeVitto, Joe Vitale, Kenny Aronoff,  Peter Stroud, and Tony Franklin. His first single,"Hey! I'm a Lady," produced by veteran producer/engineer, Mark Gaide, and featuring  Karen Bella, Steve Ferrone, Tony Franklin,and Peter Stroud was released on May 4, 2019. Johnny is currently working with Lisa Arce in a variety of projects, spanning from the 1940s Great American Songbook to  retro 70s soul and blues.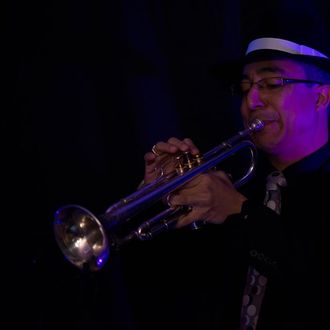 Damien Pacheco
Trumpet
Damien Pacheco has been entertaining audiences for over 20 years as a trumpeter and composer, and has long had a passion for touching people's lives in a tangible, lasting way through the music which inspired him as a kid: Jazz. Using this medium as his main mode of expression, Damien would go on to get degrees in Jazz Trumpet and Jazz Composition from SUNY Purchase and Manhattan School of Music respectively. Throughout his formative years, Damien was personally influenced by a number of giants in the Jazz world, people like Jon Faddis, Clark Terry, Hal Galper, Todd Coolman, Justin DiCioccio, Carl Fischer, Ray Vega, Rich DeRosa, Dave Liebman, and many more.Damien has performed both domestically and internationally. His travels have taken him to places like Guatemala and the Bahamas, and in NYC alone he has played at Carnegie Hall, Birdland, the Blue Note, and Lincoln Center. He has shared the stage with notables such as Bernard Purdie, Nadia DiGiallonardo (Musical Director for the Sara Bareilles Broadway hit Waitress), and Jon Faddis. He was in the pit for the 50th anniversary performance of HAIR at Lincoln Center performing with the Tony Award winning cast under the direction of Diane Paulus, who was named in 2014 as one of TIME Magazine's 100 most influential people in the world. Fluent in a multitude of different styles of music, Damien performs regularly with Nocturne (of Stage39 Productions), Latinology, Deep Pockets, and the Interplay Jazz Orchestra in addition to arranging music for many groups inclusive of Paradigm and the Toby Tobias Project. He also has the pleasure of performing with the Swingtime Jazz Orchestra under the direction of Steve Shaiman.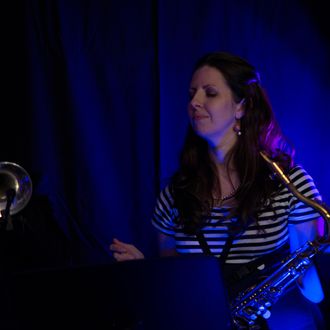 Colleen Farquhar
Saxophone, Vocals

Colleen Farquhar came to Long Island from St. Louis, MO in 2014 and quickly became one of the top saxophonists around! Her background revolves around big band, blues, r&b, rock, Motown, and "ship life"! She worked for Holland America Line & Seaborn Cruise Lines which ultimately led her to New York. 
Currently, Colleen performs across the Tri-State area with several bands, including Cold Spring Harbor Band (a Billy Joel tribute), All Revved Up (Meat Loaf tribute), Modern Justice, The Attic, Fivestone, On Broadway Big Band, and also works for Hank Lane Music. She is very excited about Lisa Arce and the Twilight Swingers and getting to play with a 3 piece horn section!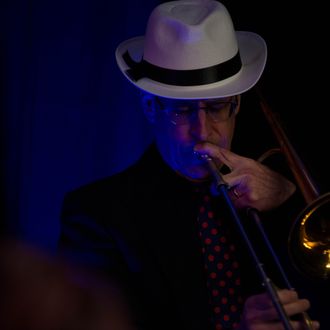 Dave Post
Trombone
Dave grew up in a musical family where jazz and big band were always on the stereo. He attended Hofstra University where he collaborated with several fine musicians and continues to work with them to this day. Highlights of Dave's musical career include playing lead trombone with the Stardusters Big Band and The Richard Thomas Orchestra. He has also played engagements with Reno's MGM Grand "Hello Hollywood Hello" Orchestra and The Glenn Miller Orchestra. Dave was the original "Funky in the Middle" trombonist, leader of the Dixie Kings Jazz Band, assistant director of the Lou Saxon Orchestra, original member of New York's Swingtime Big Band, and has freelanced with Long Island cover bands, wedding bands, Westbury Music Fair shows, pit orchestras, parades and church services. With his love of swing music Dave is extremely excited about performing with Lisa Arce and the superb musicians in her current ensemble.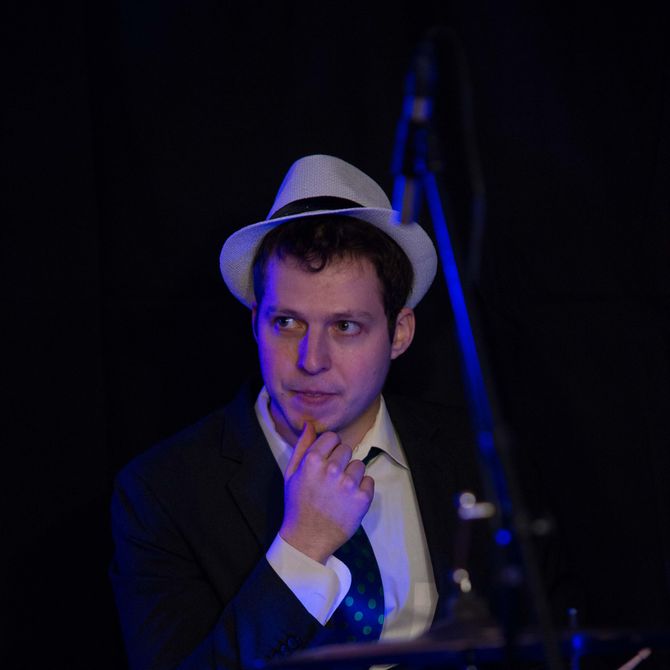 Alex Kaufman
Drums, Percussion
Alex  Kaufman has been sharing his passion for drums, and percussion the past 14 years.  He has studied with the best drummers (Mark Guiliana, Benny Greb, JP Bouvet, Ash Soan, Mike Johnston, Matt Halpern) at drum camps in Ireland, and upstate NY.  Alex tries to put himself in as many musical situations as he can because he realizes that's the most effective way to grow!