Dance Music All Night Long!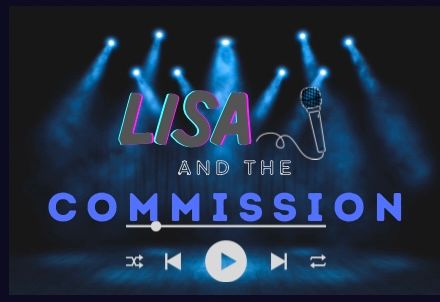 new show: truth, dare and confessions of a boho babe
GET READY TO BE INSPIRED, ROCKED, AND ENTERTAINED WITH LISA'S NEW SHOW:
TRUTH, DARE, AND CONFESSIONS OF A BOHO BABE
More than a night of the best CURRENT and LEGENDARY dance music, it's an uplifting look at the TRUTH about love and life, A DARE, to be your true, best, most authentic self no matter how that looks, and CONFESSIONS about where we've been and where we are all going...
Lisa's 5 piece Band, THE COMMISSION, brings a LADIES NIGHT DANCE PARTY, with songs and artists such as:
LADY GA GA, MYLEY CYRUS,MADONNA,  DONNA SUMMER, LIZZO, CHIC, THE POINTER SISTERS, BLONDIE, PINK, MARIAH CAREY, ALANIS MORRISSETTE, ARETHA FRANKLIN,  SADE, JOAN JETT, 70S DISCO, BRUNO MARS, ONE REPUBLIC, MAROON 5, ADELE, MELLISSA ETHERIDGE, kELLY CLARKSON, PARAMORE, THE DONNAS, SHERYL CROW, MICHELLE BRANCH AND SO MUCH MORE!    
Lights, Green Screen, Stage Props, Audience Props, Sing a longs, Dance a longs
THE COMMISSION PROMO DANCE NIGHT VIDEO COMES OUT THIS AUGUST! BOOK US NOW! 
THE COMMISSION CONSISTS OF:
Lisa Arce, front woman, vocals 
Ava Arce keys, vocals
Mike Earnst guitar, music direction
Keith Ross drums, percussion, vocals
John Martinez bass, vocals, sound
Join Lisa and Modern Justice this February as we go Crusin!